Top Tips for Wearing a Hat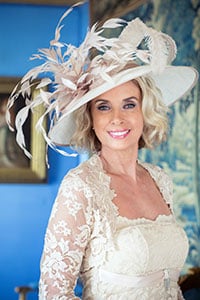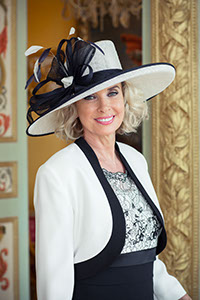 ALWAYS bring your outfit to ensure the perfect match. Digital images from your phone are not suitable for colour matching.
Avoid wearing the same colour throughout. If your outfit is plain - accessorise with a contrasting colour or pattern, and vice-versa.
Try to view your hat in daylight, as colours in artificial light can be deceptive. Ideally seeing the hat and matching it to your outfit in daylight is preferable to online shopping for hats.
If you can't match the colour of your outfit (some are very difficult to get the perfect match, especially shot silks where the colour changes in different lights), it might be better to go for a complete contrast with a matching hat, bag and shoes.
Never wear a hat on the back of your head or covering your eyes. Tilt it to the right, or wear it straight approx 1 inch above the eyebrows.
The brim should be no wider than your shoulders, it dominates the look and the hat wears you! The exception to this is for the races, where bigger can be much more fun!
Never buy a hat that you're not completely happy with. A small hat can be just as much a statement as a large hat, it's much more important to feel comfortable, so don't be rushed into a purchase.
The label, or fabric seam, always sits at the back of the head.
Make sure the hat sits comfortably on your head, use milliner's tape for a better fit if necessary (part of our free fitting).
To add height go for a high crown and/or an upturned brim, try to avoid a down brim or a veil. Tall feathers also give an illusion of height.
Traditionally all hats and fascinators are made to be worn on the right hand side and are often 'back to front' if worn on the left.
There are always exceptions to the rule so these tips are designed as a guideline only, but the key is to try on as many different styles, sizes and colours as possible to find your ideal hat. Most importantly hat buying should be a pleasure so take your time and have fun.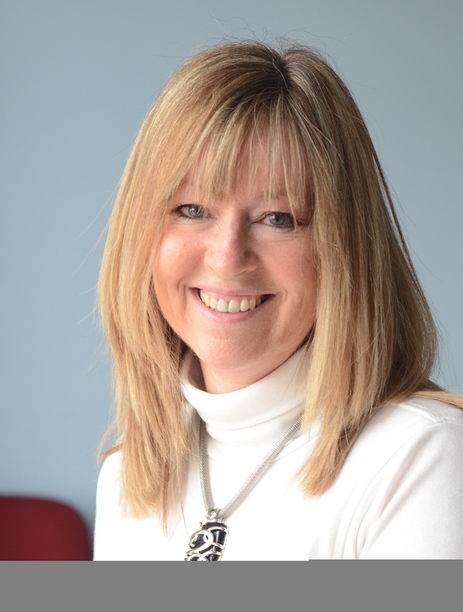 Please call the shop to discuss any worries you have regarding wearing your hat purchased from The Beverley Hat Company
Anna